Crave Plus 10000mAh at a glance

Key specs
Dimensions (LxWxH)
6.2 x 3.1 x 0.4 in
15.75 x 7.87 x 1.02 cm

Charging technology

PBE metrics
Affordability
200.04 mAh/$
Average
300.48 mAh/$
Portability
40.65 mAh/g
1149.43 mAh/oz

Ports

Output: 5V-12V/3A

Input: 5V/3A
Output: 5V/3A

Input: 5V/2.4A

Flight status
Status: Safe
The power bank is safe to take on board. It's under the specified TSA limit of 100 Wh. Read more about taking power banks on planes.

Other features
Check price on CraveDirect.com
Or buy on Amazon.com or Sears.com

Charging capacity calculator
Use the search bar below and find out exactly how many times can the Crave Plus 10000mAh charge your smartphone battery

Crave Plus 10000mAh Slim Portable Charger Review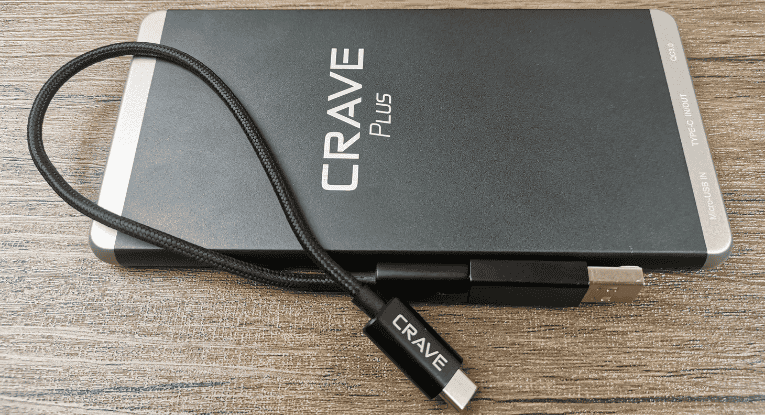 Crave is a manufacturer of iPhone and Android accessories that designs its products in the USA. All of their products are engineered with an eye for sleek, attractive design and top-tier functionality. Today, we'll be reviewing the Crave Plus 10000mAh Slim Portable Charger. With a capacity of 10000mAh and a slim profile, it's a solid choice for many users. But is it worth your money, or should you look elsewhere? Let's take a closer look, and find out!
Unboxing video
Charging Technology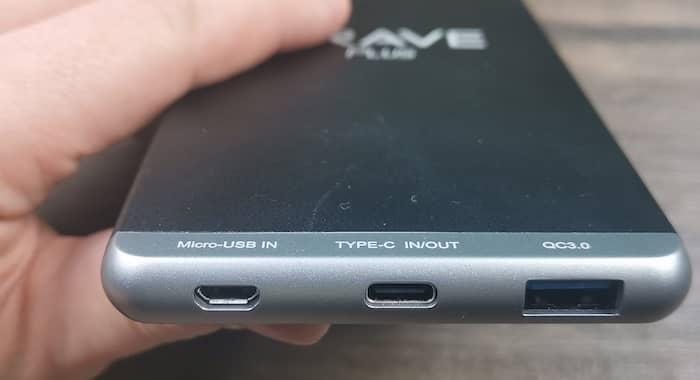 The Crave 10000mAh Slim Portable Charger has 3 charging ports: an input Micro USB, an input/output USB Type-C, and an output USB Type-A that supports Quick Charge 3.0 port. This allows you to charge two devices simultaneously, without any issues. The USB Type-C port delivers up to 18W of power, sufficient to charge an iPhone X in about an hour. With the Quick Charge 3.0 port, you'll get about the same performance. This means you can charge two smartphones simultaneously, in less than an hour.
Keep in mind, though, that its overall power output is relatively limited. As a result, the Crave 10000mAh Slim Portable Charger is not well-suited for charging laptops or other power-intensive devices. When it comes to smartphones, though, it acquits itself well. It can charge most modern smartphones two to three times.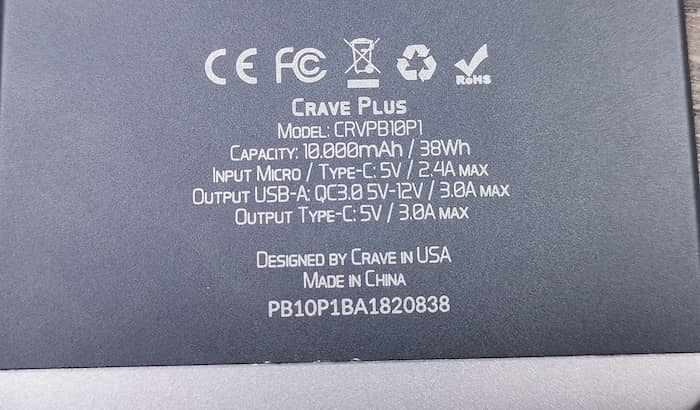 This Crave power bank comes with a Micro USB cable for charging. This plugs into the dedicated Micro USB port, which cannot function as an output. You can also use the USB Type-C port for charging. When using the Micro USB port, the Crave 10000mAh Slim Portable Charger will charge in about 7 to 8 hours. If you charge using the USB Type-C port, it will charge faster. That said, if you're using the Micro USB cable, you get the benefit of pass-through charging, which means you can charge the power bank at the same time as you charge your devices. When using the USB Type-C port as an input, you won't have this capability.
Portability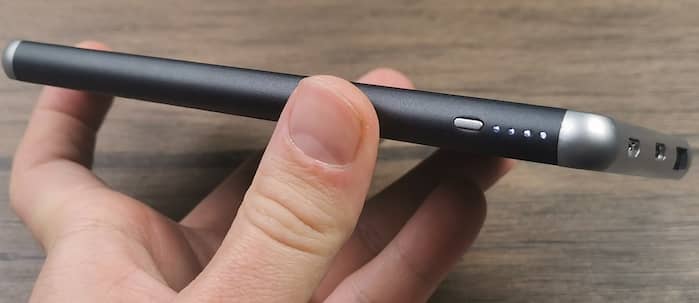 The Crave 10000mAh Slim Portable Charger measures 6.2 inches long, 3.1 inches wide, and only 0.4 inches thick. This is very similar to the size of the iPhone X, minus any case you may be carrying it in. As a result of this slim form factor, it can be easily slipped into a pocket or a small side pouch on a laptop bag or backpack. The total weight is only 9 ounces or about twice as much as the iPhone X. Even so, you won't have any trouble with the weight.
With its 37Wh capacity, the Crave Plus slim portable charger is well under the 100Wh limit set by the TSA and FAA. So you can take it on board during your next flight without a problem.
Look and Feel
The Crave 10000mAh Slim Portable Charger has an attractive aluminum case that's both durable and easy on the eyes. It has a two-tone finish, mostly matte black, with shiny silver bands at the top and the bottom. This makes it virtually impossible to scratch, smudge, or stain. On the bottom band, there are small grey indicators that tell you which port is which. The ports themselves are located underneath, with all three lined up in a row for easy use. The USB Type-A port has a blue tab inside, rather than black. This high-visibility design makes it easy to orient your USB plug, without any confusion as to direction.
On the front of the case, smack in the middle of the black central portion, there's an attractive, sharp, "Crave Plus" logo. On the left side, near the bottom, there's a row of four LED lights that indicate the current battery status. Just above the lights, there's a small silver power button. When the button is pressed, the LEDs will light up to let you know the Crave 10000mAh Slim Portable Charger is working.
Durability & Build Quality
When it comes to durability, the Crave 10000mAh Slim Portable Charger has a lot to offer. As we already mentioned, it has an aluminum case that can handle plenty of abuse. That said, it's not shockproof or waterproof. It's better suited for home and business use than it is for hardcore applications like backpacking or camping. On the other hand, we haven't seen any complaints about failure due to everyday bumps and bangs. If you bump into a table while it's in your pocket, you don't have to worry about it failing.
The Crave 10000mAh Slim Portable Charger has a few bonus features that prevent it from getting easily damaged. To begin with, it has short-circuit protection, so it doesn't fail because of a faulty wire or outlet. It also has temperature protection, which prevents it from overheating while charging. Under the worst-case scenario, it will simply shut off temporarily. Crave does not provide an official charge cycle rating for the Crave 10000mAh Slim Portable Charger, but we haven't seen any reports of premature failure. And in the event that something goes wrong, you'll be protected by Crave's 18-month manufacturer's warranty.

Pros
Slim, compact form factor
Durable, attractive aluminum construction
Supports Quick Charge 3.0 technology
Supports pass-through charging
Fingerprint resistant, matte finishing

Cons
It uses a Micro USB input port. An USB type C would have been better
Final Thoughts
So, is the Crave Plus 10000mAh Slim Portable Charger worth your hard-earned cash? As usual, it's going to depend on what you need. If you're after a laptop charger or a waterproof charger, then the answer is no. On the other hand, this power bank was never designed for those purposes. It's designed to be slim, lightweight, and easily portable. Carry it around in your pocket, and use it to top up your phone as needed. If you need a durable, reliable everyday charger, the Crave 10000mAh Slim Portable Charger is a solid choice.
Check price on CraveDirect.com
or
Buy on Amazon.com or Sears.com
Compare it with these similar slim portable chargers: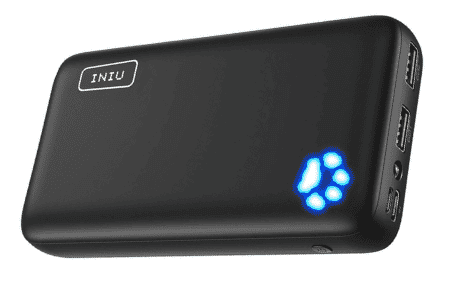 INIU BI-B42 20000mAh
The INIU BI-B42 is a versatile power bank that comes with a signature paw-print battery charger LED indicator
Read More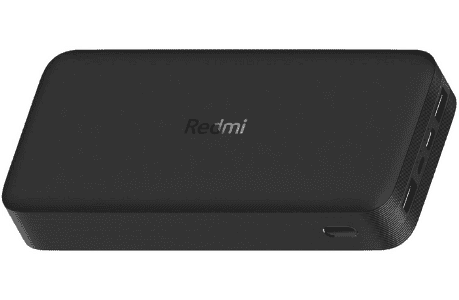 Xiaomi Power Bank 20000mAh
The Xiaomi Power Bank 20000mAh is the flagship charger of the Xiaomi brand. Excellently priced for the quality - power offered, it also gains points for style.
Read More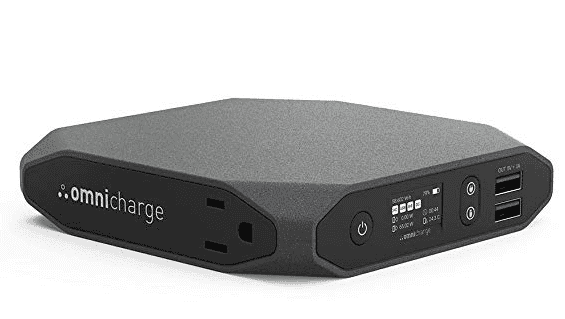 Omnicharge 20+ Power Bank Bundle
The Omni 20+ Bundle AC/DC/USB-C Power Bank is a top-class portable charger. Robust and with a 20000mAh capacity, it charges multiple types of devices in one go.
Read More