Xiaomi Power Bank 20000mAh at a glance

Key specs
Dimensions (LxWxH)
6.06 x 2.9 x 1.07 in
15.39 x 7.37 x 2.72 cm

Charging technology

PBE metrics
Affordability
571.59 mAh/$
Average
300.48 mAh/$
Portability
44.15 mAh/g
1250.00 mAh/oz

Ports

Output: 5.1V/2.4A, 9V/2A, 12V/1.5A

Output: 5.1V/2.4A, 9V/2A, 12V/1.5A

Input: 5V/2.1A, 9V/2.1A, 12V/1.5A

Input: 5V/2.1A, 9V/2.1A, 12V/1.5A

Flight status
Status: Safe
The power bank is safe to take on board. It's under the specified TSA limit of 100 Wh. Read more about taking power banks on planes.

Other features
Or get it on Batna24.com or on Takealot.com

Charging capacity calculator
Use the search bar below and find out exactly how many times can the Xiaomi Power Bank 20000mAh charge your smartphone battery

Xiaomi Power Bank 20000mAh Review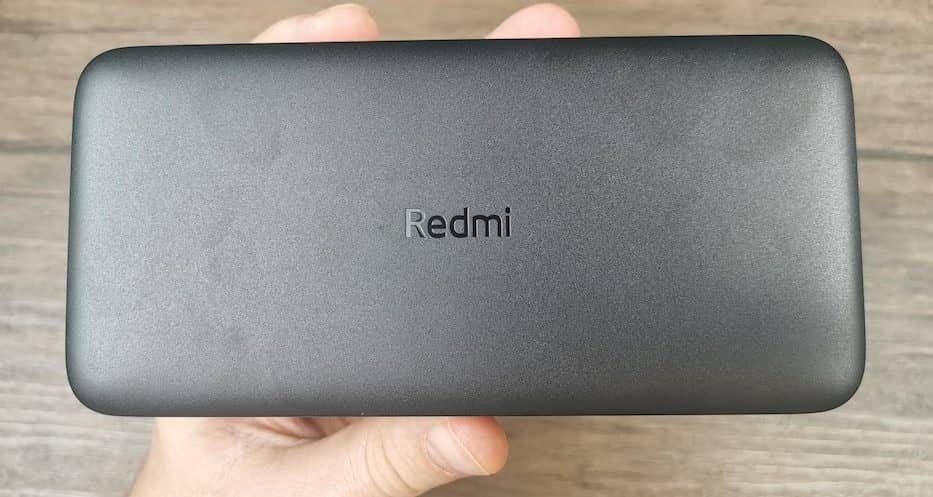 You can't help but be impressed with the Xiaomi Power Bank 20000mAh. Packing a whopping 20000mAh, it is a powerful bit of kit. It's also feature-rich. Coupled with dual USB ports and a USB type C port, it's able to fast-charge all your mobile devices. Rounding off this excellent resumé, its stylish looks could easily justify a much higher price point. What's not to like?
Unboxing video
Charging technology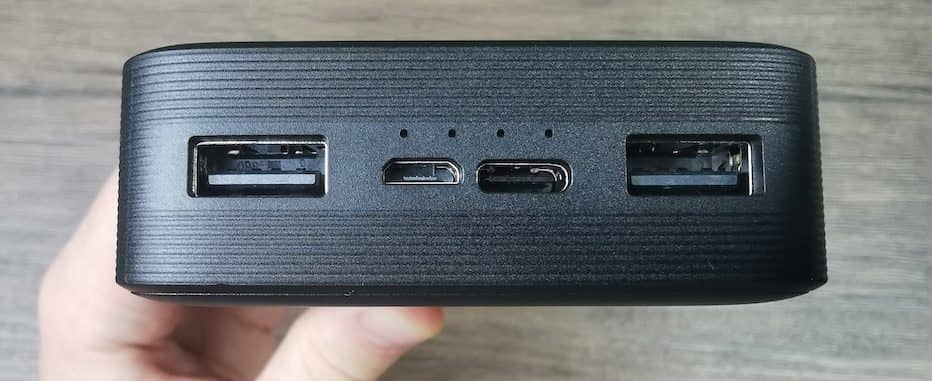 Mi (or Xiaomi) is an established cell phone manufacturer and has been producing an increasing number of power banks and accessories of late. The Xiaomi Redmin Power Bank 20000mAh we're reviewing today is their most powerful, flagship portable charger.
When it comes to ports, this power bank features 4 of them: two USB A, one USB C, and a Micro USB. The USB type-A ports can deliver a maximum of 18W of power when used alone. They can also be used simultaneously, but in this case, their power output is slightly lower.
Both the Micro USB and the USB type C port are input-only ports. This can help the power bank charge faster, however, it would have been much better if the USB type C would be an output port too. A lot of different power bank models feature bidirectional USB type C ports, so it is somewhat of a disappointment the fact this one features an input-only port.
The Xiaomi Power Bank 20000mAh does take around 7 hours to fully charge its batteries, but to be honest this is not surprising at all, given its huge power capacity. However, the Mi Power Bank 20000mAh does support Quickcharge 3.0 recharging.
Look and feel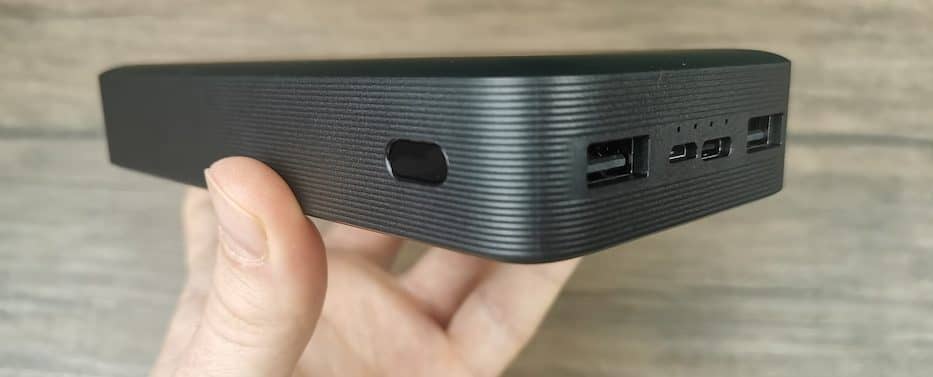 The Redmi Power Bank 20000mAh continues to impress in the looks department. The black plastic body has a grippy surface – you're not going to drop this! Four LED lights on the business end of the unit indicate charge level, and the power button on the right side has a nice solid feel to it.
They've even paid attention to the Micro USB connector cable – which has a flat cable design. Just like Beats headphones cables, this is designed to make tangled cables a thing of the past. It looks pretty darned cool as well. Overall this is a great-looking piece of equipment!
Durability & Construction
The fit and finish of Xiaomi Power Bank 20000mAh are solid, and overall it feels very well put together. Mi has opted to use high-quality components which is very encouraging.
The Mi Power Bank 20000mAh is cased in grippy plastic, whereas their smaller capacity power banks utilize anodized aluminum. Some of you may prefer your power banks to be encased in metal for durability's sake, but this would be offset by a heavier power bank.
Portability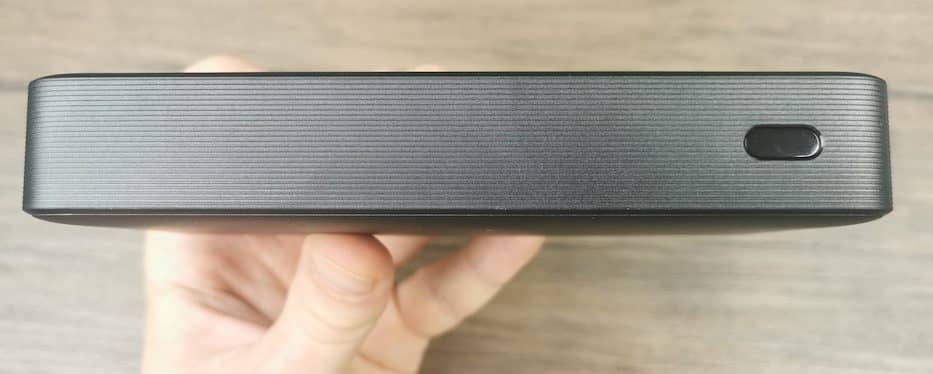 There is no getting around the fact that the Xiaomi Power Bank 20000mAh measures 6.06 x 2.9 x 1.07 inches. So for portability, that means you're not walking around with this thing in your pocket! But if you look at the product images you will see that it comfortably fits in your hand. Its dimensions are also on par with other manufacturer's 20000mAh power banks. So the Xiaomi Power Bank 20000mAh gets great marks here once again.

Pros
Can use either Micro USB or USB Type C for charging
2 x 2.1A outputs = fast charging

Cons
Reported limited availability of stock
Or get it on Batna24.com or on Takealot.com
Check out these similar power banks: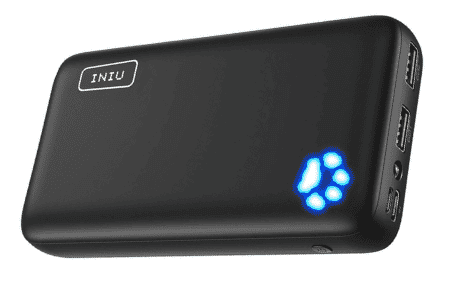 INIU BI-B42 20000mAh
The INIU BI-B42 is a versatile power bank that comes with a signature paw-print battery charger LED indicator
Read More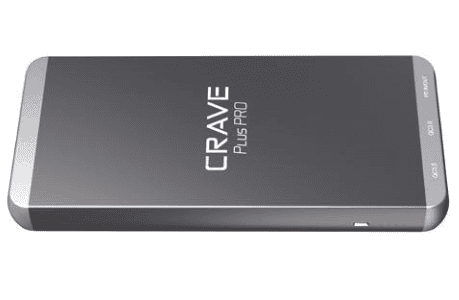 Crave PLUS Pro
The Crave Plus PRO is a sturdy power bank that comes with a generous capacity of 20000mAh. With both QC and PD charging technologies, it can even charge laptops.
Read More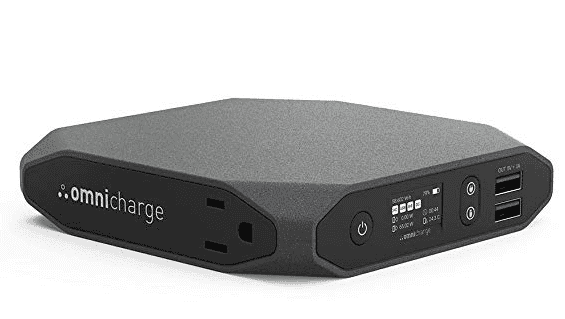 Omnicharge 20+ Power Bank Bundle
The Omni 20+ Bundle AC/DC/USB-C Power Bank is a top-class portable charger. Robust and with a 20000mAh capacity, it charges multiple types of devices in one go.
Read More