According to Ryanair's official website, passengers are only permitted to bring power banks with a maximum capacity of 160Wh. Most airlines allow 100Wh batteries and require a special permit for batteries between 100 and 160Wh. However, one of the advantages of flying with Ryanair is that you can bring a 160Wh battery into the cabin without a special permit.
Moreover, any Lithium-ion powered Personal Electronic Device (PED) such as a power bank is prohibited in checked baggage. The regulation is the same for smart bags: keep in mind that you must remove the battery and keep it with you if you intend to put it in the overhead locker.
It's worth noting that you may bring up to 15 electrical gadgets and up to 20 lithium batteries on board.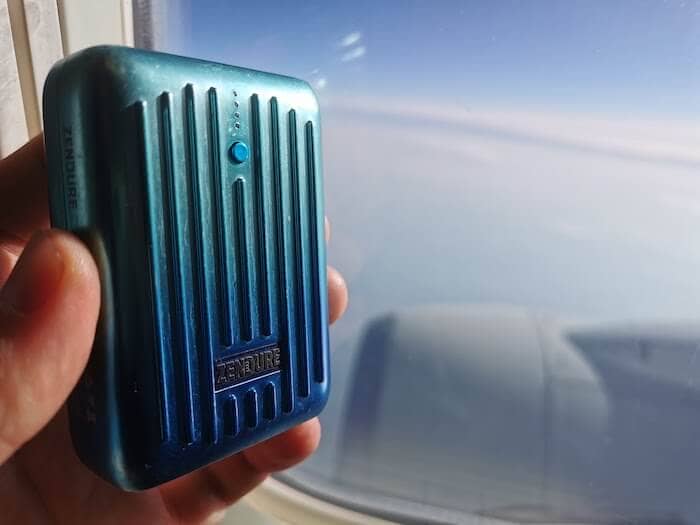 How to find out the Wh capacity of your power bank
For most power banks, the Wh capacity is printed on them or specified in the user manual. However, certain power banks do not have the Wh label; in this case, you may figure out how much power they have by using simple math. Wh is calculated using the formula mAh x V / 1000. If you're pressed for time, you can visit our Wh calculator and enter the mAh and voltage to obtain the Wh.
Ryanair's policy on other types of rechargeable batteries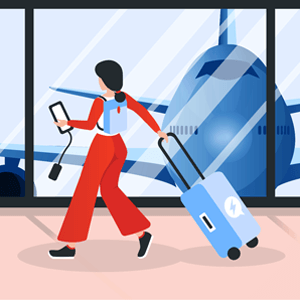 Apart from power banks, other electronic devices such as phones, laptops, drones, and quadcopters are also prohibited in checked baggage but accepted in the cabin. While mobility equipment like segways and hoverboards are forbidden, other mobility types of equipment such as electric wheelchairs and scooters are permitted as long as they meet Ryanair's regulations.
The battery's total capacity in the electric wheelchair or scooter should not exceed 300Wh, but if two lithium batteries power it, each lithium battery should not exceed 160Wh. Furthermore, only dry/gel and lithium-ion batteries used in these types of equipment are permitted for Ryanair flights.
Remember that the battery must be removed, and the exposed terminals must be protected against short-circuiting. Additionally, you may bring two spare lithium-ion batteries in your carry-on baggage as long as they are individually protected to prevent short circuits. Contact between battery terminals and metal objects, particularly those of other batteries, can cause problems; therefore, battery terminals must be recessed or packed to avoid this.
Why are airlines so concerned with batteries?
There have been multiple incidents of phones and power banks catching fire on airplanes, and Ryanair was no exception.
In August 2018, a power bank caught fire while a passenger was charging his smartphone, luckily before the flight took off. But, imagine if it happened in the checked baggage in the middle of a flight. As a result, the FAA and TSA established rules requiring passengers to carry their battery-powered devices to the cabin and keep an eye on them. Inside the cabin, be cautious not to lose any battery-powered gadgets, and if you do, alert the crew immediately, as reclining the seat could crush and cause them to catch fire. According to the Federal Aviation Administration's most recent statistics, "air/airport incidents involving lithium batteries transported as cargo or luggage" occur on average once every 50 days.
Conclusion
Each airline has its regulations regarding the carrying of electronic devices, and you should visit their website to review the whole terms and conditions of carriage prior to booking. In case you do not comply with the regulations, you may be forced to leave your pricey electronics at the airport. If you're curious to learn more about flying with power banks, check out this article: What types of power banks are allowed on a plane? 3 TSA rules you need to know.