I've always been drawn to remote places and the simplicity of leaving my daily routine behind to explore them. Whether it's on foot deep in the wilderness, by bicycle on rural roads, or exploring a new country with just a carry-on backpack, I seem to come alive when I'm a bit tired, dusty, and far from home.
What do these adventures all have in common? To me, they're about spending time outside my comfort zone and learning about our planet and myself in the process. And, more practically, they all involve being off the electric grid for long periods of time.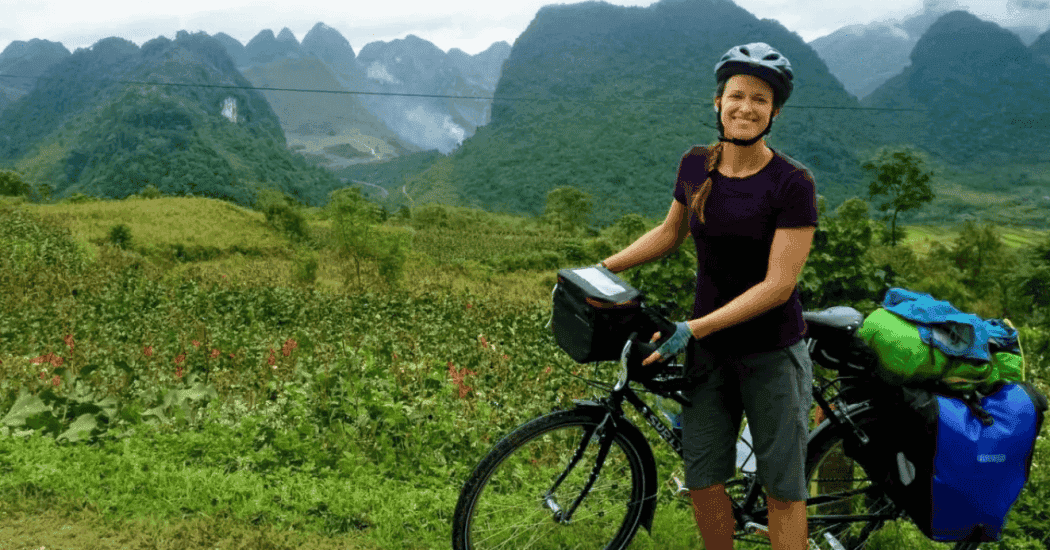 Like it or not, electronics – particularly smartphones and the power banks that charge them – have become a necessity for outdoor enthusiasts and off-the-beaten-track travelers. I often explore solo, and while I love excitement and adventure, I'm not such a fan of unnecessary risk or danger. The security of a GPS navigation app while bikepacking remote forests in Idaho or a crowdsourced street map to help me explore an unfamiliar town in Sierra Leone is just what I need to adventure safely and responsibly.
For hikers, a smartphone and a power bank are modern survival tools. On dry routes like the Arizona Trail, we use crowdsourced data about dwindling water sources to help each other avoid dangerous dehydration. During an off-trail hike in Death Valley, I used a GPS app to record my route and to retrace it while returning in the dark after a 20-mile day. On the Colorado Trail, my husband and I used a trail guide app to navigate five weeks of high alpine terrain, and a solar charger and power banks to keep it running for up to seven days in the backcountry between towns.
On my bicycle, I've carried power banks through a number of countries: Egypt, Sudan, Laos, Cambodia, and the United States, among others. I use them to charge my phone, which is my navigation device, and also my bike lights so I can more safely ride in traffic or after dark. So essential are my portable chargers, that I can barely go a day without them. During my ride across the USA, I once made an emergency Walmart stop to replace a power bank I had carelessly doused in coffee that morning while riding with the cup in my stem bag. I wasn't about to pedal off into the rural midwest without a functioning power bank, not even for a single day.
Sometimes I dabble in self-supported bikepack racing, which is like traveling by bicycle but with more riding and less sleeping. To ride through the night on dirt trails in the mountains of Idaho, I need really good bike lights. For a 400-mile race, I might take a stack of three or four power banks. They're a bit heavy, but they keep my phone and lights charged through hours of night riding and days of wild camping without ever stopping overnight in civilization to recharge.
Even when not on foot or bike, I tend to like traveling off the beaten path. A power bank is essential for rural areas, long days on the road, and unreliable power grids. In Uganda, I used a power bank to soothe the frustration of Kampala's frequent power cuts while building an NGO's new website. In Guinea, I used it to keep my phone and camera charged through days of trekking between lovely, peaceful rural villages. When I lost my power bank in Sierra Leone I immediately walked down to the local market in Freetown and replaced it.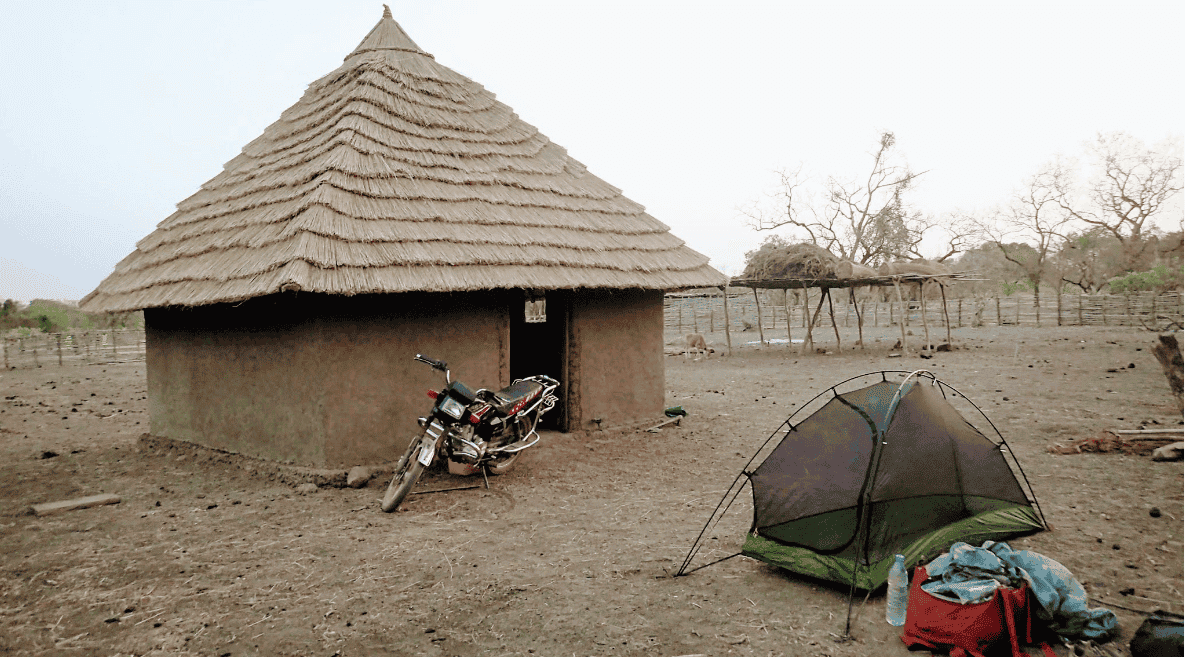 How to choose a power bank for exploring the wild
If you'll be off the grid for a really long time, power banks are an essential part of systems for producing power on the go. For hikers, this usually means a portable solar charger, and for bikepackers sometimes it's a dynamo hub. In either case, it's best – less risk of damage to your smartphone – to charge a power bank instead of charging a phone directly from the solar panel or hub.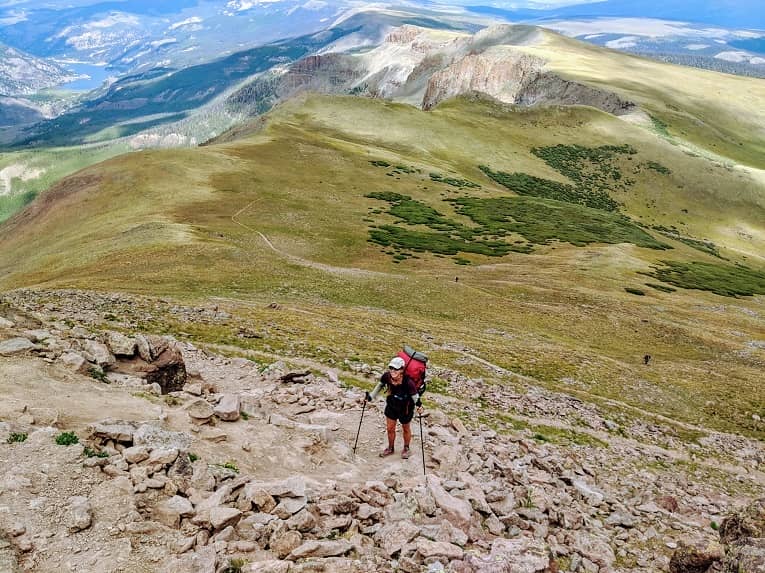 For all of these applications, a suitable power bank needs to be small and light relative to its capacity, rugged and reliable, and able to recharge quickly from wall power to make the most of short stops. I like models with at least two output ports so I can charge a phone plus another item, like a headlamp, bike light, camera, or satellite messenger, at the same time. Since recently upgrading my ancient phone to a newer model I appreciate USB and USB-C cross-compatibility.
Power bank capacities keep growing, and now you can find 20000 mAh models of surprisingly reasonable size and weight. For a long trip though, I actually prefer carrying two separate 10000mAh models instead. If I drop one or drench it in coffee, it's nice to have a backup. This setup also allows the flexibility to leave one charging unattended somewhere public where I might feel nervous leaving my phone, while simultaneously charging my phone from the other.
I've used Anker power banks for many years and find them reliable, true to their advertised capacity, and relatively compact. Recently while hiking the Colorado Trail I also tried a 10000 mAh model by Ainope and I think it's displaced Anker as my current favorite. It was small and light, seemed true to its advertised capacity, and recharged quickly during town stops. The numeric display was a nice touch while trying to manage capacity carefully.
If you're a bikepacker or backpacker sticking to a lightweight gear strategy, I recommend choosing your power bank carefully. Estimate how much capacity you'll actually need and resist the temptation to carry more. Pay close attention to dimensions and weight, and check reviews to make sure the actual capacity hasn't been overstated.
I also recommend though it's a tad wasteful, that you upgrade to newer models every year or so if weight is important to you. Technology and design are improving fast these days, and my power banks from a few years ago seem absurdly heavy and bulky compared to my new ones. Yes, it does cost a bit of money, but when you're carrying and using something every day for weeks or months it is money well spent. Perhaps you can donate the used ones or gift them to a friend who doesn't care as much about the weight of their power bank.
With all this emphasis on keeping electronics charged in the great outdoors, you might picture me sitting at a lovely campsite while scrolling my Facebook feed or reading news articles. On the contrary, my phone stays in airplane mode even when there's service. I'm easily overstimulated by all the noise we live with these days, and the slower pace of outdoor adventures is an important medicine. Once I get past the temptation to reach for my phone and that hit of dopamine we're all addicted to, I settle into a quieter and more grounded place where my phone is just a tool, not entertainment.
A few hardcore folks think electronic tools are taking the edge out of adventure, making it too easy. In the old days a paper map, survival skills, and true solitude were necessary parts of outdoor exploration. I see their point, but I also think the gains outweigh the losses. If these tools help more people experience outdoor adventures and their many benefits, I'm all for it. There are still plenty of risks to mitigate and uncertainties to deal with, but returning home safely is a very valid priority. That's why my gear list will always include a helpful electronic device or two, and a power bank to keep them charged even in the most remote and wild places.
I love wide-open spaces, human-powered adventure, and getting in just a bit over her head (in a good way). When home with my husband in California I work as a writer, software developer, and web consultant on a number of different projects that I'm passionate about. You can find my work at exploringwild.com, where I write guides for hikers, bikepackers, and travelers, or at bikesleepbike.com where I feature stories from other bicycle travelers.