Zendure SuperMini 5K at a glance

Key specs
Dimensions (LxWxH)
4.3 x 1.10 x 1.02 in
10.92 x 2.79 x 2.59 cm

Charging technology

PBE metrics
Affordability
138.93 mAh/$
Average
308.90 mAh/$
Portability
45.45 mAh/g
1282.05 mAh/oz

Ports

Output: 5V/3A, 9V/2A, 12V/1.5A (20W Max)

Input: 5V/2.4A (12W Max)
Output: 5V/3A, 9V/2A, 12V/1.5A (20W Max)

Flight status
Status: Safe
The power bank is safe to take on board. It's under the specified TSA limit of 100 Wh. Read more about taking power banks on planes.

Other features
Or buy on Geekbuying.com or buy on Zendure.com

Charging capacity calculator
Use the search bar below and find out exactly how many times can the Zendure SuperMini 5K charge your smartphone battery

Zendure SuperMini 5K 5000mAh Portable Power Bank
The SuperMini 5K is the most portable of all power banks made by Zendure. This power bank weighs only 3.95 ounces, and it's just about the size of a lipstick. For a 5000mAh power bank, I find this one pretty interesting. It has a quick charging feature, which will allow you to charge a regular smartphone up to two times.
Despite its many appealing features, the SuperMini 5K has a few drawbacks too. To help you decide whether or not this power bank is worth spending your money on, we'll provide you with everything you need to know about it.
Unboxing
In the box, you will get:
The Zendure SuperMini 5K

1 USB cable (Type-A to Type-C)

Warranty card

User manual
Charging Technology
The SuperMini 5k only has two ports: a USB type-C and a USB type-A. This is understandable, considering how tiny the power bank is.
Both USB ports come with fast charging technologies. The USB type-A is Zendure Zen+ 2.0 port. While the USB type-C is a PD (Power Delivery) port that offers about 18W of power.
You can charge two devices simultaneously and fast by using both USB ports. The USB type-C is also meant to recharge the power bank. When the power bank is dead, it recharges ultra-fast, unlike most power banks.
Be careful when charging two smartphones at the same time. This power bank has a battery capacity of only 5000mAh, and most smartphones have a capacity of 2000mAh or above – this will quickly drain the power bank. Although the company claims that the power bank has a capacity of 5000mAh, the real capacity is actually less than that. See why here. So, conservatively, this power bank will charge a typical smartphone 1 to 1.5 times. It's ideal for daily use and as an EDC power bank.
Using the USB-C port to lightning, the SuperMini 5k can charge most smartphones from 0% to 50% in about 30 minutes. So, it only takes an hour to charge a smartphone to 100%. Compared to most power banks, we think being able to get 100% in just an hour is pretty good. The fast-charging USB-C port takes about 2 hours to recharge the power bank.
A 100% charged smartphone should last an entire day, but if by any chance it does not, there will still be more charge left in the power bank. So, if you frequently stay out for long periods without access to electricity, this power bank should interest you. It is also suitable if you go on a day trip and prefer to carry less stuff.
The SuperMini 5K also offers pass-through charging. This means you can safely recharge the power bank while charging your devices with it.
Apart from your phone, you can also charge your wearable devices such as apple watch, smart bracelet, AirPods, Bluetooth headsets, etc. However, it cannot charge your laptop because 18W of power is not enough for charging laptops.
Portability
As you can tell by now, the number one charm of the SuperMini 5K is its portability. It is about the size of a lipstick but heavier and a little bit taller. This power bank can easily fit into any small purse or pocket. Compared to other power banks in its category, most of the good ones pass the battery capacity check. However, they don't make them as compact as the SuperMini 5K. You can barely notice it's there as it only weighs 3.9 ounces. So, if you love carrying tiny purses or prefer pocket-sized items, this power bank would be a good choice.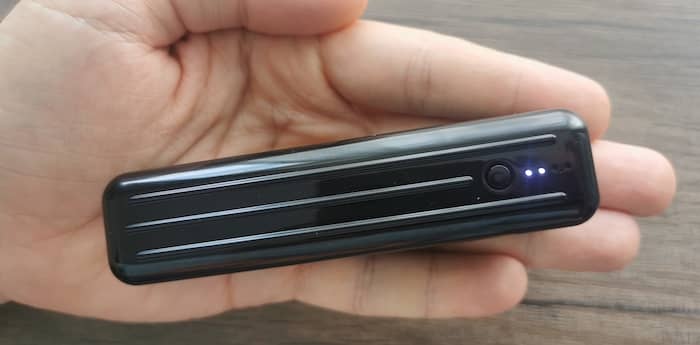 You can take the SuperMini 5K on an airplane as it has only 18Wh, which falls below the 160Wh limit. So, it's definitely suitable for someone who flies often.
Look and Feel
In regards to the aesthetics, the SuperMini 5K does look appealing. It has a shiny coating that gives off a sense of luxury. On the front and back, it has trendy stripe designs which make it look even fancier.
The SuperMini 5K power bank is a plus if you are a visually conscious person like myself or you are constantly in a formal setting. This power bank has two color options which are: black and silver. Both of these colors are universal and can easily match the color of your gadgets and even outfits. The stripe design also allows it to blend into any style without being out of place.
As we said before, this power bank does not have a poor appearance. However, the body quality does not reflect its performance. It scratches easily, which does not look good. Also, because it's shiny – dirt, stains, and fingerprints stick easily and are visible.
Durability and Build Quality
The general build quality of this SuperMini 5K is pretty good. The rest of the parts are strong and can last as long as you treat them properly. The button and the ports are sturdy. However, the paint cover is not waterproof and it has a standard build. This means the power bank may be damaged by falling on a hard surface or into water. Such is pretty much the case with most devices, so it's not a big deal. For the paint cover of the power bank, getting a case or some sort of protector will be a good idea. It will protect it from unnecessary scratches and damages.
Apart from the weak body, another flaw we find with this power bank is that it sometimes gets overheated when in use. However, this usually happens if used and recharged too many times in one day.
According to Zendure, the SuperMini 5K is built to last over 500 charge-discharge cycles. This means it can charge and recharge fully, about 500 times and sometimes even more. 500 charge-recharge cycles work out to about 1000 days which is three years.
Generally, the life expectancy of any battery depends on how often you use it. The more a battery is recharged, the more it loses strength. For SuperMini 5k, if you only recharge it once per day, it can last you for three years. But if you recharge once every two days, it can last for even more than three years. So, it all depends on how well you use it.
The SuperMini 5K comes with a 2-year warranty. So if your power bank breaks down before the two years, you can always return it and get your full refund.
Pros and Cons
Pros

Cons

Small capacity of only 5000mAh

Fingerprints, scratches, and dirt are noticeable
Final Thoughts
Overall, it is a YES from us for the Zendure SuperMini 5K. We all do not like carrying so much stuff; and as smartphone users, a reliable power to carry us through the day would be handy. The odds of getting a power bank that fits exactly into this category are very low. The good ones are not as compact as Zendure SuperMini 5K. On the other hand, the compact ones rarely have as much power and such fast charging technologies.
The Zendure SuperMini 5K is not the most powerful power bank, but it is a buy because of its portability, fast charging feature, and visual design.
Or buy on Geekbuying.com or buy on Zendure.com
Check out these similar power banks: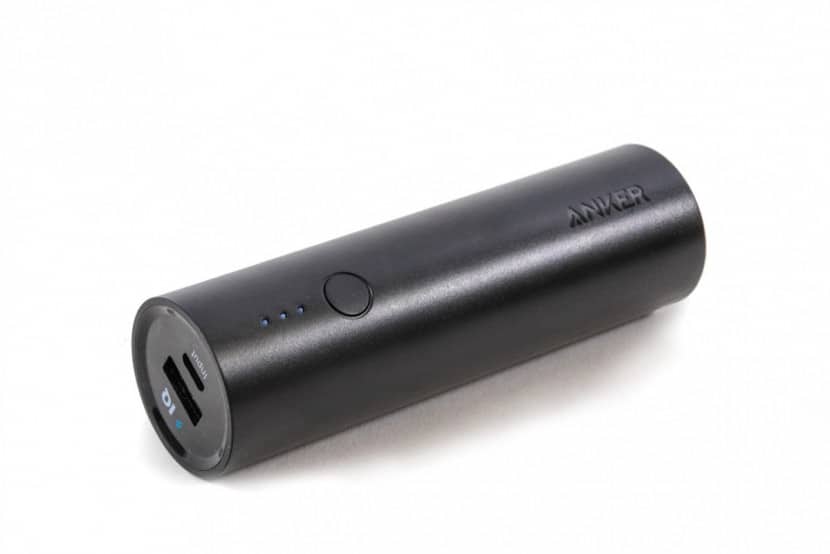 Anker PowerCore 5000mAh
The Anker PowerCore 5000mAh is the answer for giving your device an effective boost of energy. Size is its super-power, so you can use it even when jogging.
Read More
RAVPower Magnetic Charger
The RAVPower Magnetic Wireless Charger is an ultra-compact charging solution designed for the iPhone 12.
Read More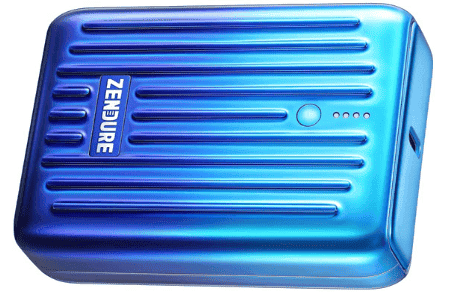 Zendure Supermini 10000mAh USB C Portable Charger
The Zendure Supermini 10000mAh USB C Portable Charger is compact and stylish. But maybe its most important feature is the fast charging USB C port with PD (Power Delivery).
Read More