RAVPower Wireless Magnetic Charger at a glance

Key specs
Dimensions (LxWxH)
4.4 x 2.7 x 0.5 in
11.18 x 6.86 x 1.27 cm

Charging technology

PBE metrics
Affordability
mAh/$
Average
300.48 mAh/$
Portability
36.23 mAh/g
1020.41 mAh/oz

Ports

Input: 5V/2A (10W max)
Output: 5V/2A (10W max)

Flight status
Status: Safe
The power bank is safe to take on board. It's under the specified TSA limit of 100 Wh. Read more about taking power banks on planes.

Other features
Or buy it on Ebay or Xcite.com

Charging capacity calculator
Use the search bar below and find out exactly how many times can the RAVPower Wireless Magnetic Charger charge your smartphone battery

RAVPower Wireless Magnetic Charger Review
Newly released MagSafe devices are becoming quite popular. Riding this wave, RAVPower has released this new magnetic power bank. It was specially designed for the iPhone 12 series and it's being sold under the iSmart brand name on Amazon.
It features a capacity of 5000mAh, which is sufficient enough to charge an iPhone 12 mini just over one time. The wireless charging feature is the fastest on the market today, rated at 7.5W. Meanwhile, the USB-C port delivers 10W of power to any device connected with a cable. The slim design mirrors the iPhone 12 series, making it easy to attach and begin the charging process. Overall, this device competes with similar portable chargers from Anker and even Apple.
Unboxing video
Charging technology
This power bank only has 5000mAh of capacity, which is understandably small considering its compactness. That amount of power is sufficient to charge an iPhone 12/Pro 0.8 times, iPhone 12 mini 1.2 times, or an iPhone 12 Pro Max 0.8 times.
It takes around 2.5 hours to fully charge the power bank via the 10W USB-C input/output port, which will need a 10W adapter to reach those speeds. Meanwhile, the same port also charges other mobile devices that connect via a USB-C cable, delivering 10W of power.
Thanks to its pass-through charging capability, you can charge both the power bank itself and a connected device via wireless functionality at the same time. It is also compatible with gadgets that draw low amounts of energy.
The unique feature of the RAVPower Magnetic Power Bank is its ability to charge an iPhone 12 device wirelessly. This works by charging an iPhone 12 right under the contact where the magnets hold it in place. It offers a charging speed of 7.5W, which is 50% faster than other wireless gadgets on the market that provide a standard speed of 5W. However, it's slower than the wired charging option. Unfortunately, this feature is only compatible with the iPhone 12/12 Pro/12 Pro Max. To start using this, you will need to press the power button, which activates wireless charging.
There are a few factors that affect the overall charging speed, making it slower. They include using a 5V/1A adapter, misaligning the phone with the center, or charging where the temperature is high.
Before using the wireless functionality, you should ensure that your iPhone 12's phone case is 0.2 inches thick or less. Otherwise, the power bank will not be able to detect wireless connectivity. In that circumstance, you will need to remove the phone case before charging.
Portability
Overall, this RAVPower iSmart 5000mAh Power Bank is very lightweight and portable, measuring 4.4" long, 2.7" wide, and 0.5" thick. The slim size allows you to easily slide it into your pocket, backpack, or small storage space. Slightly smaller than an iPhone 12, this power bank can easily be carried around whether you're on the go or planning a vacation. It only weighs 4.9oz, which means it shouldn't be a huge hassle to place in your pants pocket either. The magnetic feature makes it very easy for you to attach it to the back of your phone, charging it without relying on a cord.
You won't have any issues taking this power bank aboard with you on a flight. That's because it only has 19Wh, far below the 100Wh limit set by the TSA.
Look and feel
The product's external shell is comprised of matte plastic, chosen due to its lightweight qualities to make the power bank as light and portable as possible. Along with its slim appearance, it also comes with flat edges, similar to what we see on the iPhone 12 model. Meanwhile, the front panel features a central plastic strip, which could be prone to fingerprint markings. It contains RAVPower's logo along with the four LED indicators. Those LED indicators help you determine how much power remains in the battery, either while it's charging or discharging.
However, it only comes in black, so there aren't many color options available. Even then, this RAVPower 5000mAh model still has a sleek design that doesn't get scuffed very easily. You will also find the power button on the side and the Type-C USB port on the top, making them convenient for accessibility.
The rounded corners also add another layer of safety to this power bank, preventing it from sliding off a smooth surface. Not only that, but it improves durability while maximizing support. Additionally, it can stand up on its own on a flat surface.
Durability & build quality
The RAVPower Magnetic Power Bank features built-in safeguards, effectively keeping your devices safe from electrical damage. For example, it provides protection against short-circuit, overvoltage, overheating, and overcurrent. However, it doesn't seem to have any water-resistant or shockproof ratings, so you will need to be extra careful when using it in certain environments, including the rain and caping areas.
Plus, the charger has unusual object detection capabilities, ensuring that it cannot interfere with or damage the unit while charging. You can also use any MagSafe case with the power bank to improve the ability to secure it in place.
The device comes with an 18-month warranty once you register it on RAVPower's website. It essentially covers damages or defects found on the product. If there is a defect, then RAVPower will replace the power bank with a similar one at no extra cost. You can also add another 12 months to the 180month warranty, providing you with a 30-month warranty.
Pros/Cons

Pros
5W wireless charging speed
10W bi-directional USB-C input/output port
Slim design matches an iPhone 12
Charges less power-intensive devices

Cons
Final Thoughts
Overall, the RAVPower MagSafe Power Bank is an ideal product if you're looking for wireless charging capability. Even though it only has a small 5000mAh capacity, it's still pretty sufficient since it charges an iPhone 12 model just under one time. The slim design is definitely a plus because it's more accessible and easier to align with the magnets for the wireless charging option. Plus, it supports pass-through charging. This basically means that you can wirelessly charge your connected iPhone 12 as the power bank charges itself. Even the, you can use the bi-directional USB-C port to charge and USB-C device available on the market.
Or buy it on Ebay or Xcite.com
Check out these similar power banks: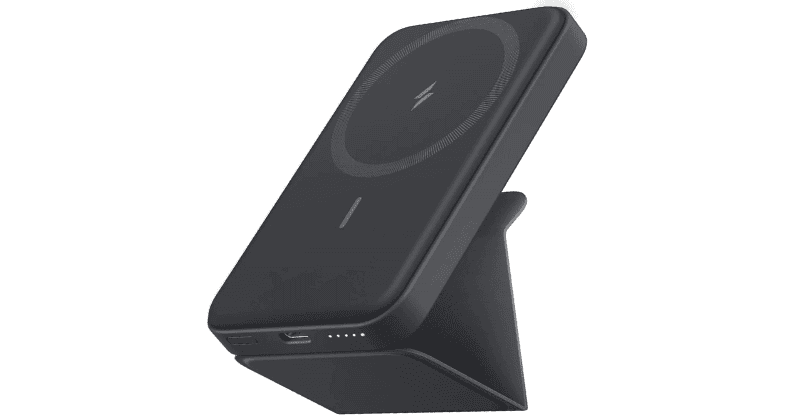 Anker 622 Magnetic 5000mAh
The Anker MagGo can be easily snapped to the back of your smartphone for a power boost on the go.
Read More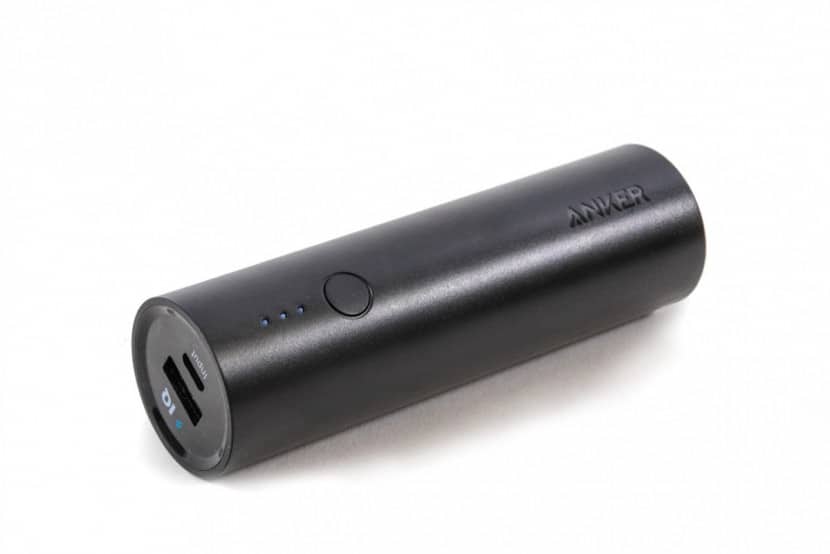 Anker PowerCore 5000mAh
The Anker PowerCore 5000mAh is the answer for giving your device an effective boost of energy. Size is its super-power, so you can use it even when jogging.
Read More
Zendure SuperMini 5000mAh
The ultra-portable and ultra-light Zendure SuperMini 5k will charge your phone up to 1.5 times. Ideal for daily use.
Read More